Our Mission
Luther Academy promotes genuine, confessional Lutheran theology and research through conferences, scholarly exchanges, and publications that assist the church both to preserve and to proclaim to the world the Gospel of Jesus Christ, the only saving faith.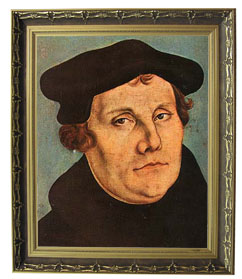 Theological Conferences
United States
Currently Luther Academy co-sponsors two annual theological conferences in the United States: the Congress on the Lutheran Confessions and the Pieper Lectures — the proceedings of which are posted on this website.
International
Luther Academy also conducts theological conferences for pastors overseas and is now holding annual conferences in West Africa, Uganda, Togo, India, Indonesia, South America and Central America.
Stay updated with News and More!