Luther Academy exists to bring Confessional Lutheranism through teaching, but also through various media. Please take a look at our various publications that address the issues of the day with a Lutheran lens.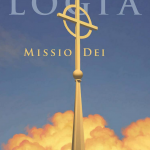 LOGIA is a quarterly publication of the Luther Academy. It serves the Church by publishing articles on exegetical, historical, systematic, and liturgical theology that promote the orthodox teachings of the Evangelical Lutheran Church. As LOGIA was formed out of a love for God's truth found in the Holy Scriptures, so every issue of the journal intends to generate in the reader the same love for God's Word, which reveals Him Who is the Way, the Truth and the Life.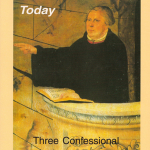 There are many great resources that Luther Academy has created or published in order serve the Lutheran Church and the church at large.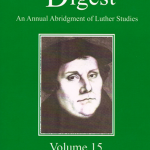 Serving as a portal into Martin Luther's world and the 16th century, Luther Digest informs readers interested in Luther and Reformation studies. By abridging significant articles and books, Luther Digest assists scholars, researchers and all those interested in the Lutheran Reformation to gain easy access to a vast amount of scholarly work. Working with the Luther Study Group in South Korea, Luther-Bulletin in Germany, and Luther Zeitschrift der Luther-Gesellschaft in the Netherlands, Luther Digest is a strong resource for any student or scholar wishing to study Martin Luther and the theology of the Reformation.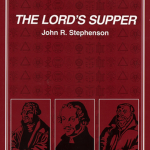 A contemporary dogmatics series patterned strictly after the theology of the Book of Concord. The first volume of the series appeared in 1989 with the publication of Dr. David Scaer's volume Christology. Five more volumes have been published since that time and seven more have been assigned to authors. Serving as a supplement to the indispensable Dr. Francis Pieper's Christian Dogmatics, the Confessional Lutheran Dogmatics series is directed at pastors and theologians and serve the purpose of addressing current theological issues.